Our Company has the capacity to meet all Your Freight Transportation needs!
Bravo Logistics Pvt Ltd was founded by professionals who have experience in this industry for decades with a commitment to make a difference in freight forwarding industry.

The objective of BRAVO LOGISTICSPVT. LTD. is a freight forwarding enterprise offering total solutions to customers on products ranging from Airfreight/Seafreigt/Warehousing solutions/Charter solutions and thereby positioning ourselves a quissesential one stop-shop entity to meet the diverse needs of all starta of customers.

Even on the seafreight front we have tie-up with potential NVOCC players/Shipping lines to supplement in our consolidation.

BRAVO management team comprises of professionals who have spent good number of years working for Alitalia Cargo / Cargoitalia / Ceva Logistics / Bax Global / Maersk.
ABOUT US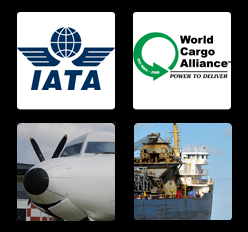 We at BRAVO are keen in being seen as Sales Driven organisation were exchange of potential sales leads and pursuing consolidation forms the basis rather than a conventioanl outlook. We strongly beileve in being utmost adaptable to all types of customers which give us a edge in setting a foothold in all verticals of the industry due to its diverse handling requirements. Moreover we enjoy excellent equations with airlines of Europe Cargoitalia / Singapore Airlines / which helps to leverage priority/pricing in our consol programmes.



NET WORK

INDIA BRANCHES

BANGALORE / COIMBATORE / TIRUPUR / TRICHY / COCHIN / CALICUT / HYDERABAD / TUTICORIN



WORLDWIDE AFFILIATIONS

USA / CANADA / UNITED KINGDOM / SPAIN / FRANCE / ITALY / GERMANY / BELGIUM / PORTUGAL / AUSTRALIA /
FINLAND / NETHERLANDS / CHINA / HONGKONG / TAIWAN / JAPAN / SINGAPORE / DUBAI / KOREA
whY BRAVO?
Bravo has the right combination of global experience and local understanding. We can confidently say we are favorite link to Global forwarding.
BRAVO LOGISTICS provides you all Logistics related services under one roof. Our carrier - neutral and mode - flexible approach to transportation helps you reach your products and equipments in the desired place before the dead line at the same time keep your costs in control. More >>>
Favourite Link to Global Forwarding